Who We Are
Grovely Parish is a part of the Anglican Diocese of Brisbane, which is headed by Archbishop Phillip Aspinall. The Parish is comprised of the people and churches of St Matthew's, Mitchelton and All Saints, Arana Hills.
Click circles to view more photos in gallery
Mission and Vision at Grovely Parish
We at Grovely Parish are a Christ centred community and proclaim our mission statement every time we say together: "We are the body of Christ! His spirit is with us."
As the body of Christ there are many parts to the ministry in this place and these include: worship, prayer, bible studies, fostering faith in a welcoming environment, gardening, music, outreach (local and beyond), children's ministry, grounds care, fund raising and community life.
Every one of these ministries come together as one and flow from our belief that God is one, the Father, Son and Holy Spirit. Through Christ we are at one with God and called to share in the love of God for each other and the whole creation.
Our conviction is that we live in the resurrection time and therefore we see mission as a set of actions and life habits that make God in Jesus Christ illuminous in the world.
Built on this foundation the ministry here at Grovely Parish is of a prayerful contemplative nature, and seeks to be, and grow, in inclusivity and outreach.
Our vision, personally and corporately is to know God in our lives more deeply and to live truthfully, creatively, honestly and lovingly. Grace and peace,
Our Facilities
All Saints Anglican Church, Arana Hills seats around 200 people.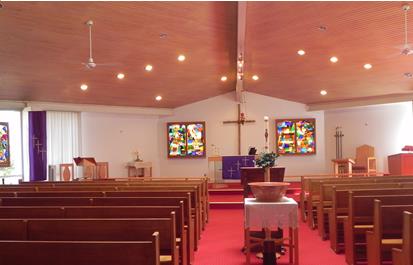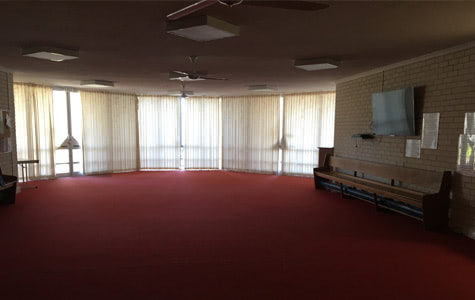 St Matthew's Anglican Church, Mitchelton seats 45–60 people comfortably.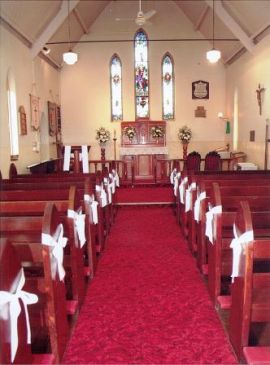 The hall at St Matthew's and the undercroft at All Saints are available for hire. To check on current availability, please contact the parish office.