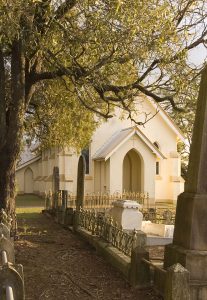 Our response to those in grief who are mourning the loss of a loved one and who come to us to arrange a funeral service is one of Christian care, love and understanding. This time of loss for the bereaved is a sad and often confusing time. We provide guidance and help in preparing a funeral service in accordance with the needs of the family.
The funeral services that are conducted at Grovely parish, either at St Matthews Church, Church Road, Mitchelton or at All Saints Church, Cobbity Crescent, Arana Hills, are traditional Anglican services taken from "A Prayer Book for Australia".
Music and pictorial displays can be arranged with the funeral director and accommodated at both churches. Please phone the parish office on (07) 3851 0526 or the Parish Priest on 0428 136 116 for further details.